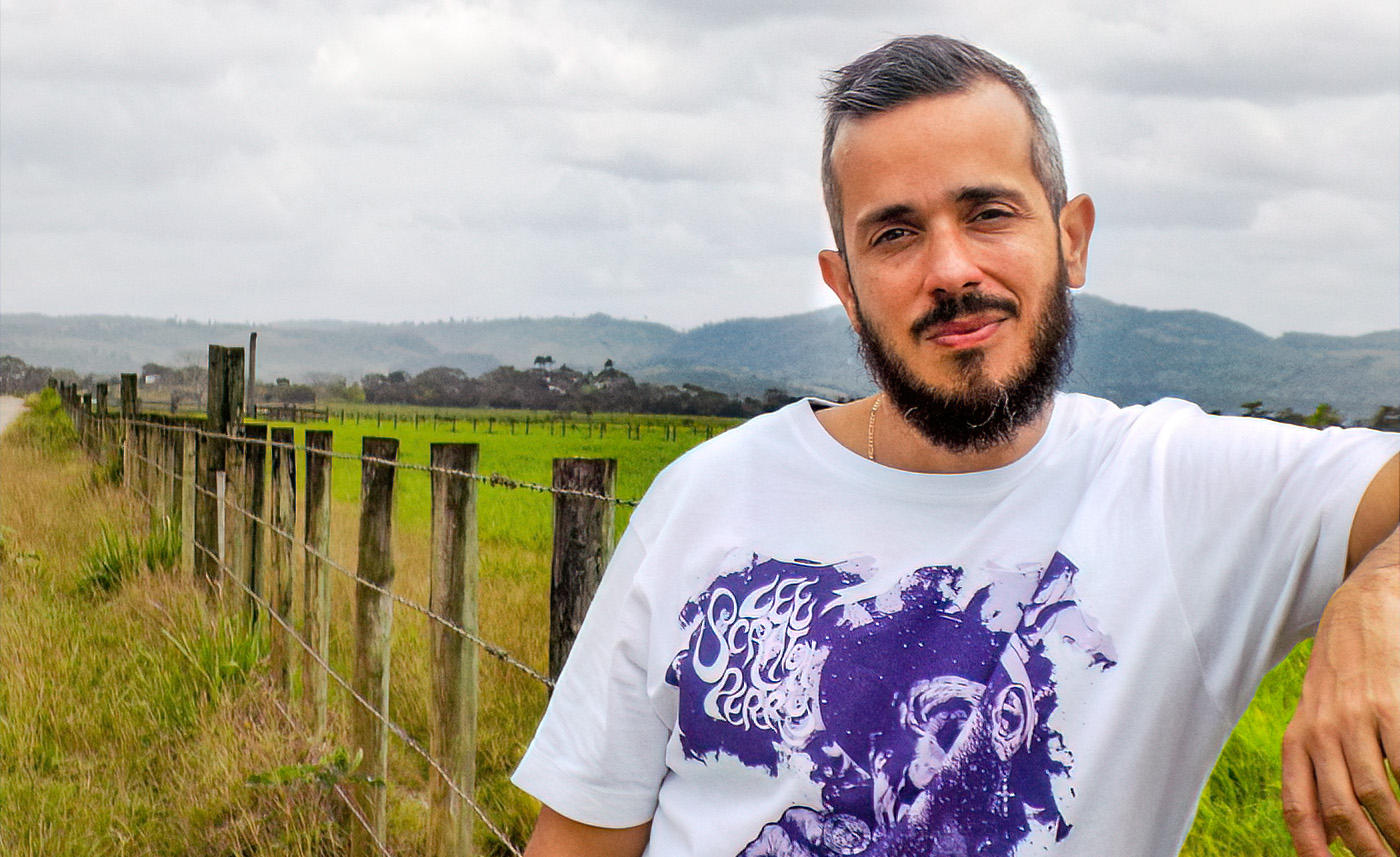 Patron for Poetry and Performance 2023 Announced
The Belize Pantheon Fantastic is pleased to announce Ubaldimir Guerra as the Patron for Poetry and Performance 2023. He is well regarded in the poetry community of Belize for his works and contributions and we can't wait to begin our collaboration and for him to share his knowledge with our young poets.
Ubaldimir Guerra is a poet and lecturer from Belize City.  He holds a Bachelor of Arts degree in English from the University of Belize and Master of Arts degree in English with a concentration in Multicultural and Transnational Literature from East Carolina University. He works as a full-time lecturer of English and literature at the University of Belize.
His poetry appears in the anthology Bookmarked: PREE New Caribbean Writing, PREE: Caribbean Writing, BIM: Arts for the 21st Century, Interviewing the Caribbean and Bent Pin Press.  He is a recipient of the National Institute of Culture and History's Poetfree Awards, 2021.  Ubaldimir was shortlisted for the Bocas Emerging Writers Fellowship in 2022 and is currently working on a collection of poems. 
Check out the video below for one or our patrons most recent works.
This poem pays tribute to the late musician and carrier of the Belize Kriol musical tradition known as Brukdown music. It offers a sense of the instruments and sounds involved in this genre while providing a historical and cultural context to its development as a form of resistance. The performance is accompanied by the musician Alexander Evans who recorded the background music.
Some More Works by Ubaldimir Guerra
Patron for Belize Pantheon Fantastic 2023: Ubaldimir Guerra, educator and author, shares his influences and thoughts on Belizean literature on World Book and Copyright Day 2020
Patron for Belize Pantheon Fantastic 2023: Ubaldimir Guerra, educator and author, shares his influences and thoughts on Belizean literature on World Book and Copyright Day 2020